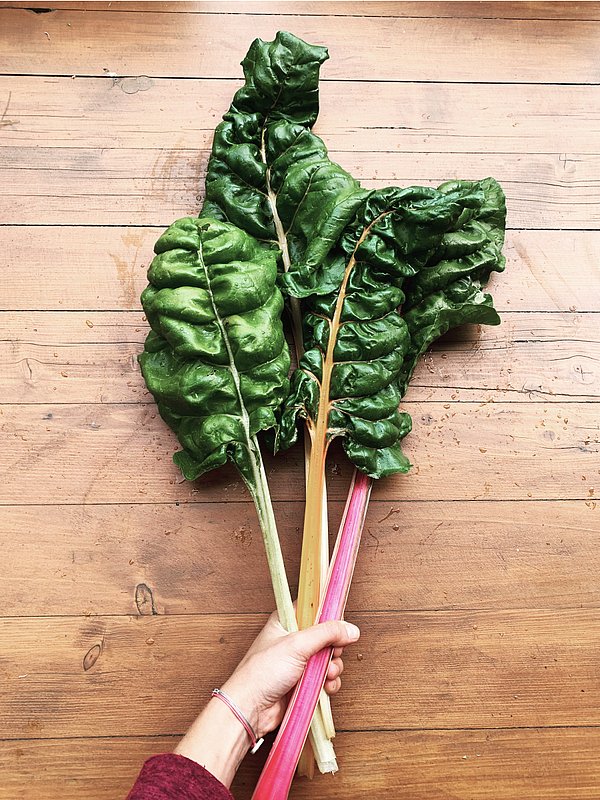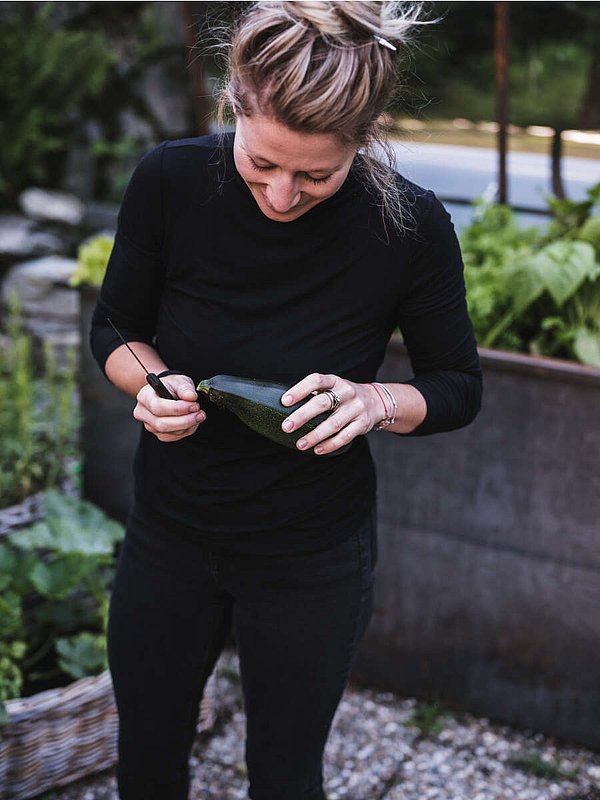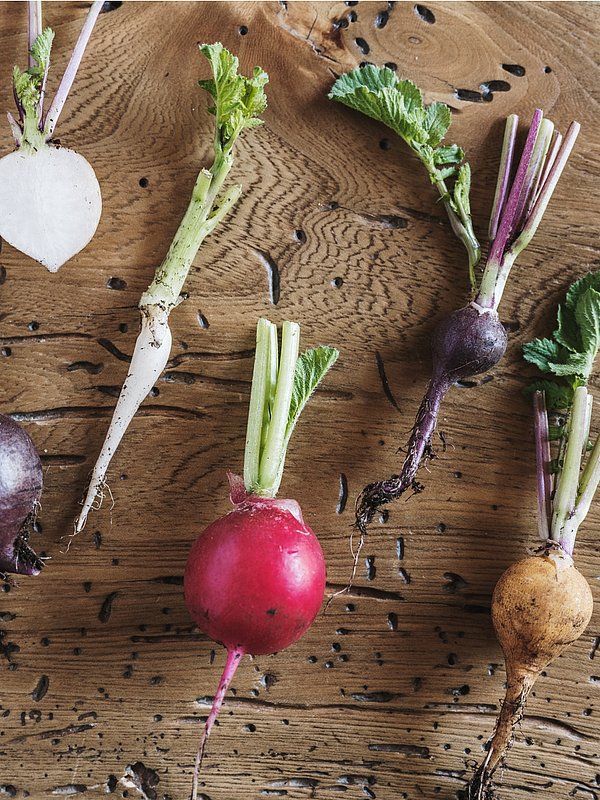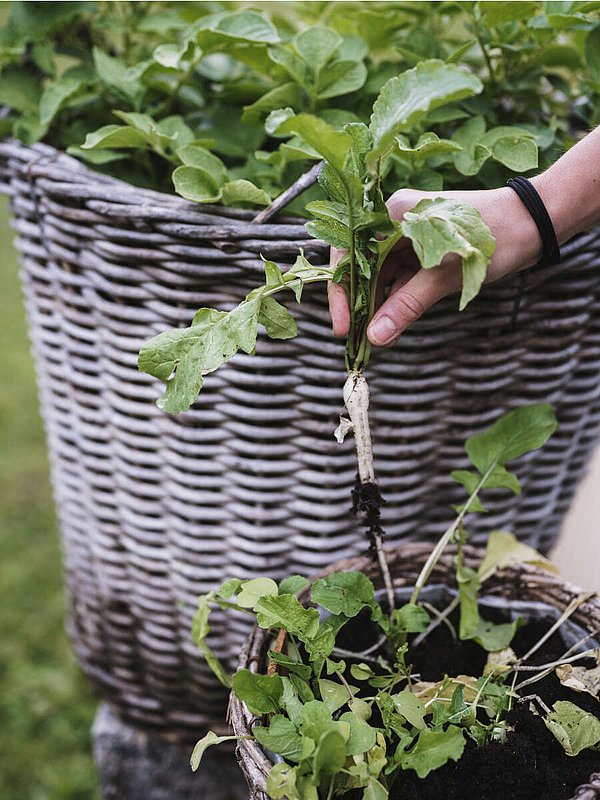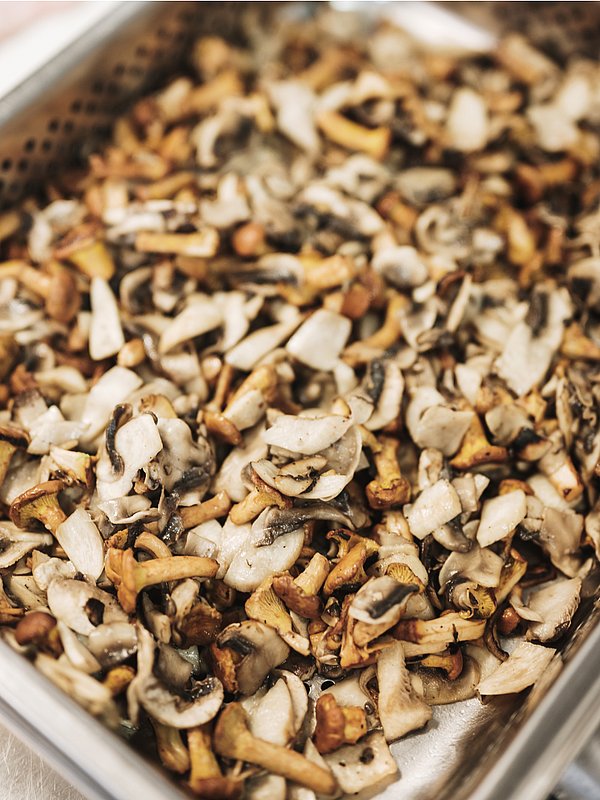 Best taste in the Heimspitze restaurant is sourced directly at our doorstep.
Many of the ingredients for our dishes are handpicked in our own garden. And for the rest: We know exactly where they are coming from. Living and cooking at 1,500 metres of altitude, we cannot and do not want to do without the amenities of the valley.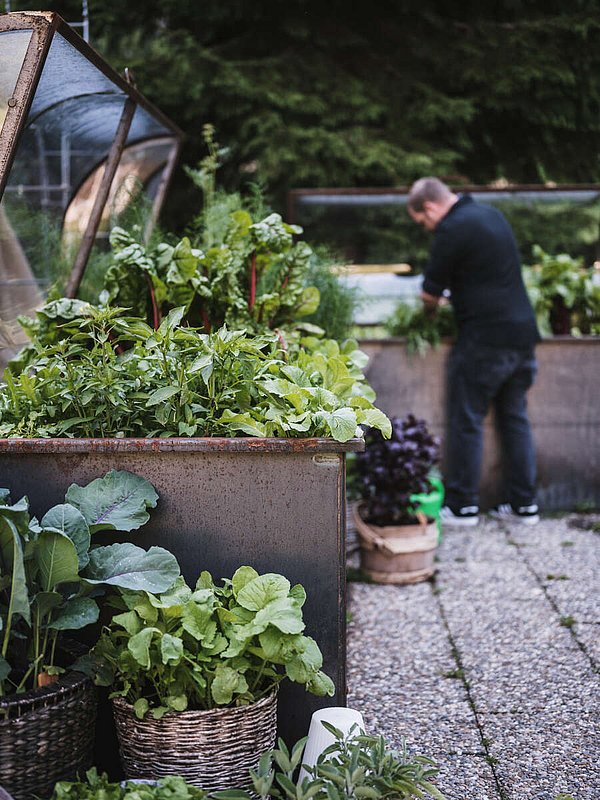 We do not have to go far to find the best taste. So we decided to make our cuisine brimming with local ingredients from Gargellen by developing our #HeimspitzGROWerei – directly in our hotel garden.